CHI HQ was incorporated in Denmark in February 2015 and is currently providing health services in in Norway, Sweden Denmark and Germany. Denmark will remain the location of the international headquarters, while Inverness is going to be the global R&D hub – besides delivering services across the UK.
But what is CHI?
Dr Glismann and Dr Wenzek had a ground-breaking idea. They wanted to minimise the time and risk inherent in traditional endoscopy procedures (e.g. colonoscopies) by using a tiny camera within a capsule that the patient swallows – a non-invasive procedure with no anaesthesia necessary. CHI UK puts their idea into practice and provides just that - an innovative service for a tried and tested technology.
The patient can swallow the camera capsule in the comfort of their own home, avoiding a visit to the hospital and a traditionally invasive procedure. Not only does this make the process safer, but also more cost effective. And it lends itself to automation when the examination is decoupled from the analysis. Afterwards the company's experts carry out the specialist reading of the captured images.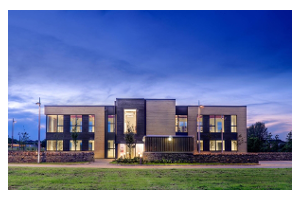 The project will initially base a diagnostic centre on the Inverness Campus and support a network of nurses, freeing up doctors' time. Pilots of the service have already taken place in GP practices in Ullapool and Skye. Next is the creation of the global R&D hub, where IT innovation will be developed to improve efficiency and quality of the whole value chain. Here, Machine Learning in Artificial Intelligence will go hand-in-hand with more traditional cloud-based operations systems.
HIE, SDI, Digital Health and Care Institute, and NHS (Highland and Tayside) have had multiple discussions with CHI. This has led to a growing confidence that Scotland can deliver on the company's ambitions, and provides a good base to expand throughout the UK.
But most of all, CHI shows the best of Scotland's collaborative approach. Inventive, innovative and determined. Big thinking, collaboratively managed with international input. Truly, in Scotland, Ideas become Legend.
James Cameron, head of Life Sciences at HIE:
The growth in life sciences is one of Scotland's most exciting developments of recent years and a priority for the Highlands and Islands."The Campus is an extremely attractive location for global companies such as CHI looking to expand their businesses. Close collaboration with NHS Highland Research, Development and Innovation has made the Campus the ideal place for them.
There is a strong research and development presence establishing itself on the Campus. Both academics and companies come here looking to make great advances in their fields. A myriad of sectors exist and thrive here, from digital health technology, to disease management, to animal health. From start-ups and local businesses to global companies, this is just one of the places in Scotland where Ideas become Legend.
---
With thanks to everyone at CorporateHealth International ApS (CHI) and Highlands and Islands Enterprise (HIE).
Create an event with world changing ideas: Conventionscotland.com | legends@visitscotland.com