Population: 250,000 (approx.)
Five Fascinating Facts
1. Mary Queen of Scots spent much of her youth living in Stirling Castle
2. Stirling Castle has played host to concerts by musical legends REM and Bob Dylan
3. Inchconnachan, an island in Loch Lomond, is home to a herd of wild wallabies, which were brought to Scotland in 1940
4. The historic Carron Ironworks, near Falkirk, was the birthplace of the 'Carronade', the cannon which allowed the British Navy to 'rule the waves'
5. Scottish folk hero Rob Roy MacGregor was born, in 1671, at the head of Loch Katrine in this region
Education
Stretching from the east coast to the Highlands, and taking in several council areas, the region boasts a variety of educational opportunities – from the top-performing Larbert High School, to small, rural schools. Three Stirling secondary schools - Dunblane High, Balfron High and McLaren High - have been named among the top 50 in Scotland.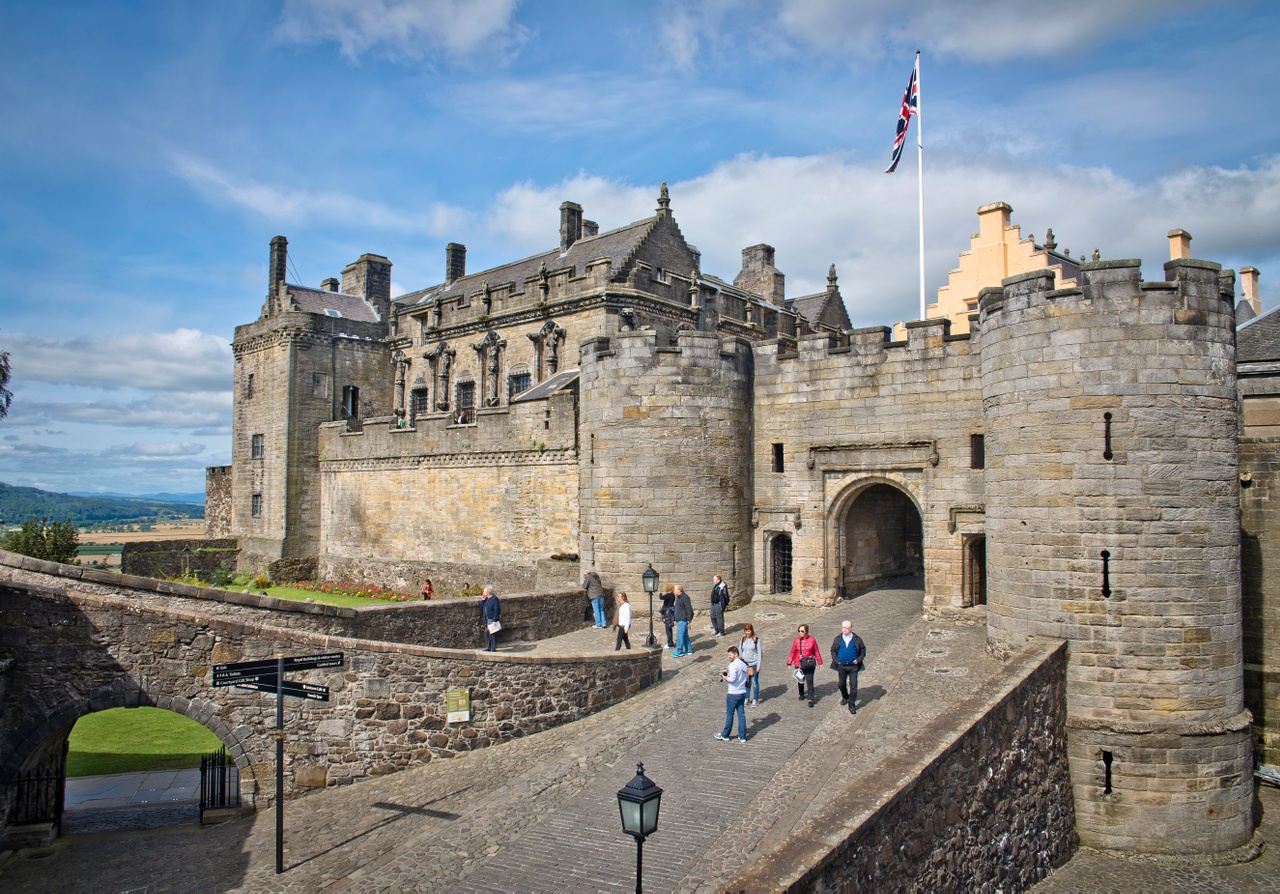 The region is also home to The University of Stirling, which has been ranked in the top 3% of global universities. As well as this, the region also has a community college, called Forth Valley College. This institution offers a large amount of courses, with everything from entry-level right through to degree level and has campuses in Falkirk, Alloa and Stirling.
Find out more about the school system in Scotland.
Find out more about universities in Scotland.
Local industries
Agriculture, petrochemicals, finance, and tourism are the area's main employers. Stirling has a strong and stable local economy with highly developed financial services, tourism and food and drink sectors supported by a rapidly emerging digital technology sector. Stirling University Innovation Park, for example, is home to over 40 research and development businesses.
The quality of Stirling as a business location is testified to by the presence of major businesses such as Capita, Prudential, HSBC, IFDS, Iberico, Maxxium UK and Graham's Dairy to name but a few. Not only this, but Stirling was also recently voted the best place in Scotland to start a business and 8th in the UK.
Find out more about working in Scotland.
Transport
Although this is a mainly rural area, there is still an excellent network of local bus and rail lines that connect throughout the region and beyond. This makes it easy to get around, even if you do not have a car.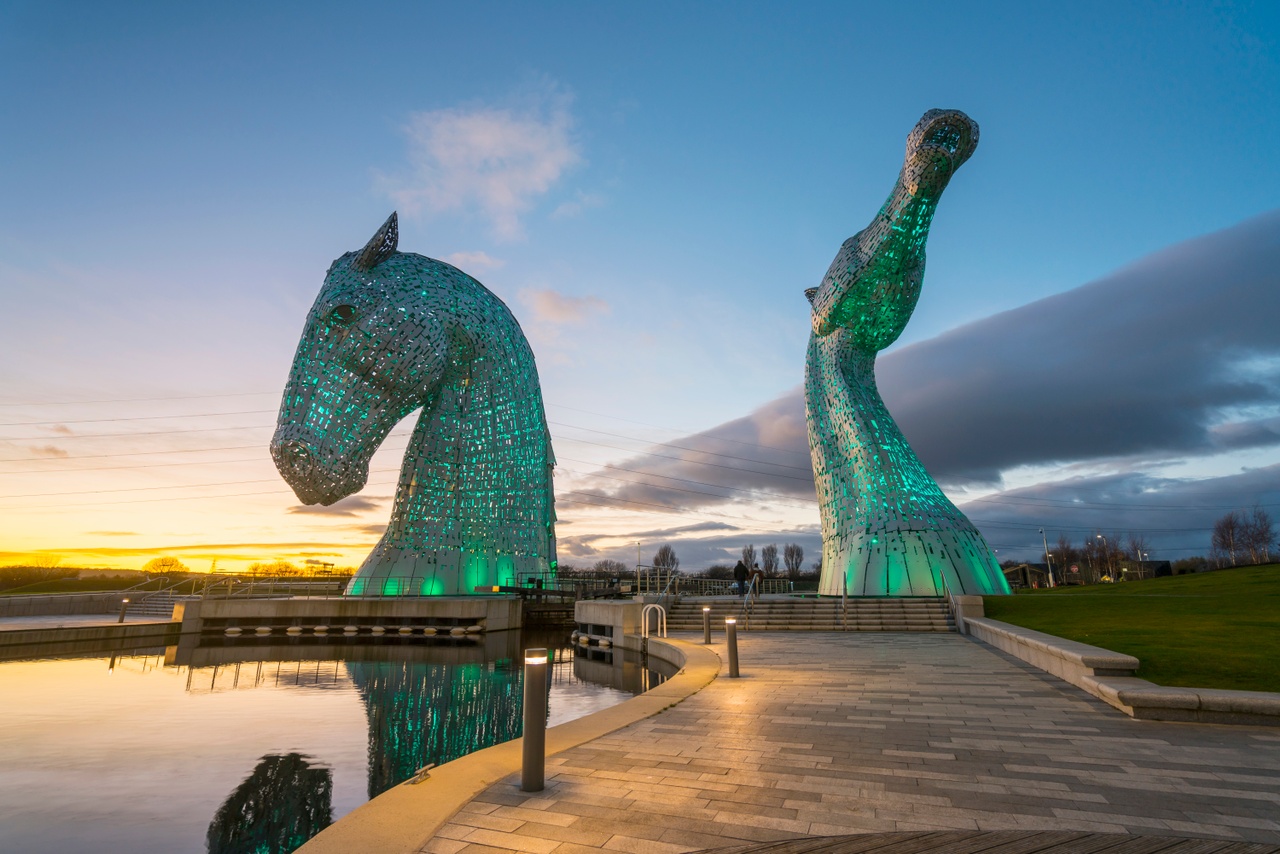 However, by far the easiest way to get around in this area is by car, and the region is well served with main roads and connected to motorways. If you live in one of the more rural areas, a great way to get around and see more of the area is also by bike. There's also a main canal system in the area, connecting Edinburgh and Glasgow with scenic walking routes, or even hire a canal boat if you are feeling up to it.
The outdoors
Landscape is undoubtedly the region's trump card and it benefits from some of Scotland's most stunning and most famous views. At the top of the list is the Loch Lomond & The Trossachs National Park, which was Scotland's first national park and spans nearly 2,000 square kilometres. Alongside this, you will find the smaller but equally stunning Queen Elizabeth Forrest Park, which sprawls up towards the Highland region. Together, these two parks offer everything from Munros to hiking routes, cycle and bridle baths.
If that's not enough, there are also 22 lochs (and one lake – Scotland's only natural lake too!), as well as 39 miles of coastline around three sea lochs and many miles of rivers. Water-babies can go sailing, canoeing, kayaking, windsurfing, paddle boarding, fishing, or just enjoy a scenic cruise. Golfers are also well catered for, with the region boasting a wide range of public and private courses. Take your eye off the ball and you might spot some of the locals; the area is home to capercaillies, red deer, red squirrels, wildcats, golden eagles, black grouse, buzzards and ospreys.
Leisure:
Once the capital of Scotland, Stirling is dominated by its castle. The city's strategic position, as the lowest bridging point of the River Forth, has seen it described as the 'brooch that clasps the Highland and the Lowlands together. If history is your thing, you can visit Stirling Castle, the National Wallace Monument, and the Battle of Bannockburn Visitor Centre.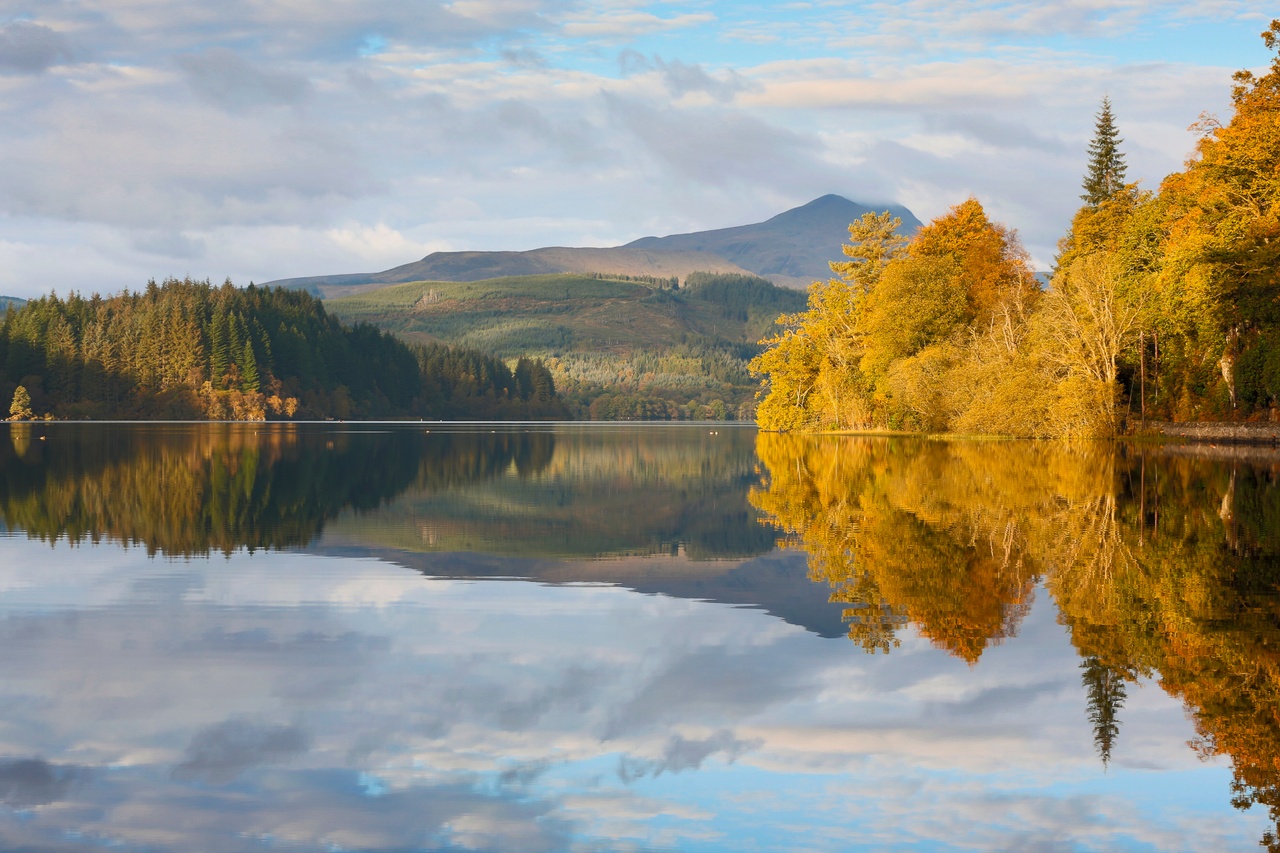 Fancy some art, head to the Smith Art Gallery and Museum, the Microbeer Arts Centre, or visit The Engine Shed, Scotland's centre for the built environment. Located in the heart of the old town, the Tolbooth is Stirling's venue for live music and the arts, offering a year-round programme of live music, comedy, theatre and creative workshops.
Find out more about the outdoors and leisure on VisitScotland.com.
Accommodation
Stirling is the UK's most affordable city to live in. In the past 5 years, house prices in the city have gone up by just 3% compared to 26% in Edinburgh. Falkirk, in the Forth Valley, offers good value for money, and an easy commute to either Glasgow or Edinburgh. Falkirk residents find the cost of running their home the most manageable in the UK. Many of the area's smaller town and villages offer historic properties, from grand Victorian villas to small, cosy cottage living.